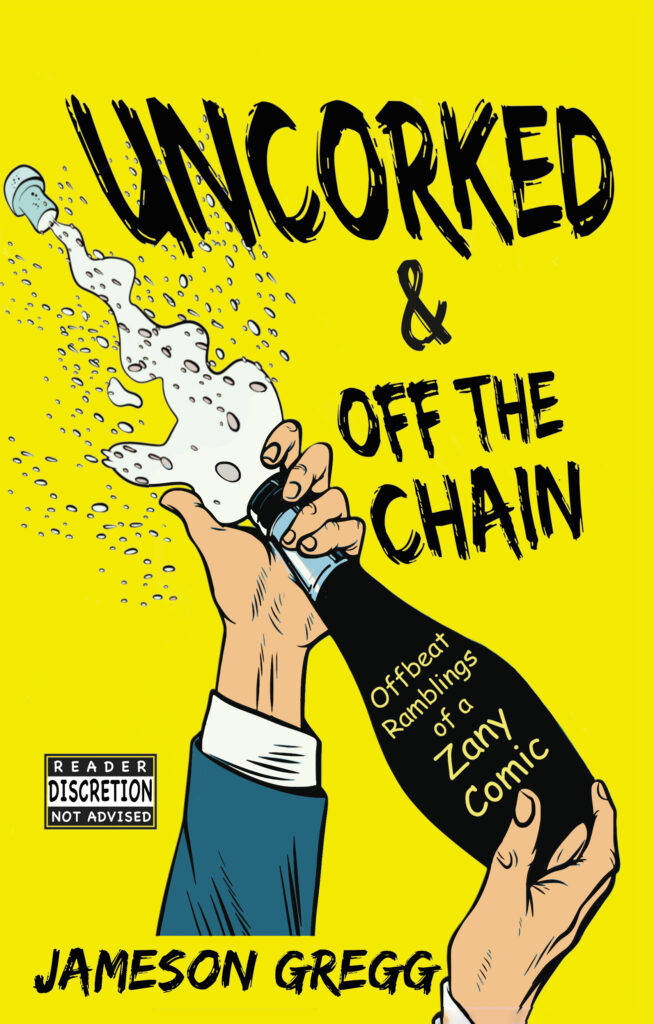 Hot Tamale!
Jameson Gregg's latest book, Uncorked & Off the Chain, won the Gold Medal in the humor category at the 34th Annual IBPA Benjamin Franklin Awards ceremony in Orlando on April 30, 2022. You may read more about it in the latest news post.
Uncorked is Jameson's second book and the first in a series of offbeat ramblings of a zany comic.
A Harvard University study determined that adults in America are in a "laughter drought." Adults are only laughing about 15 times a day, while children laugh an average of 400 times a day. Uncorked & Off the Chain is here to quench the thirst for laughter by delivering humor and satire with chops and attitude through 175 stand-alone essays ranging from sports, gambling, and edgy tales, to marriage, dogs, and mass consumption of cocktails.
"An unrestrained grab bag of rapid-fire observations … hilarious." —Kirkus Reviews
" … from the goofily profound to the profoundly goofy …" — Man Martin, three-time Georgia Author of the Year
Order online from these vendors:
Recent Talks
Winner–Georgia Author of the Year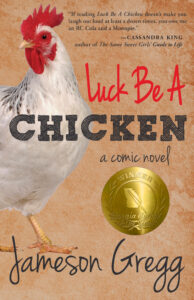 "In a delightful blending of Jeff Foxworthy and Damon Runyon, Luck Be A Chicken is a rollicking redneck rooster roast that really delivers."
Brian Jay Corrigan
Georgia Author Of The Year, Author Of The Phasmologist, The Poet Of Loch Ness, Playhouse Law And Carnivalaria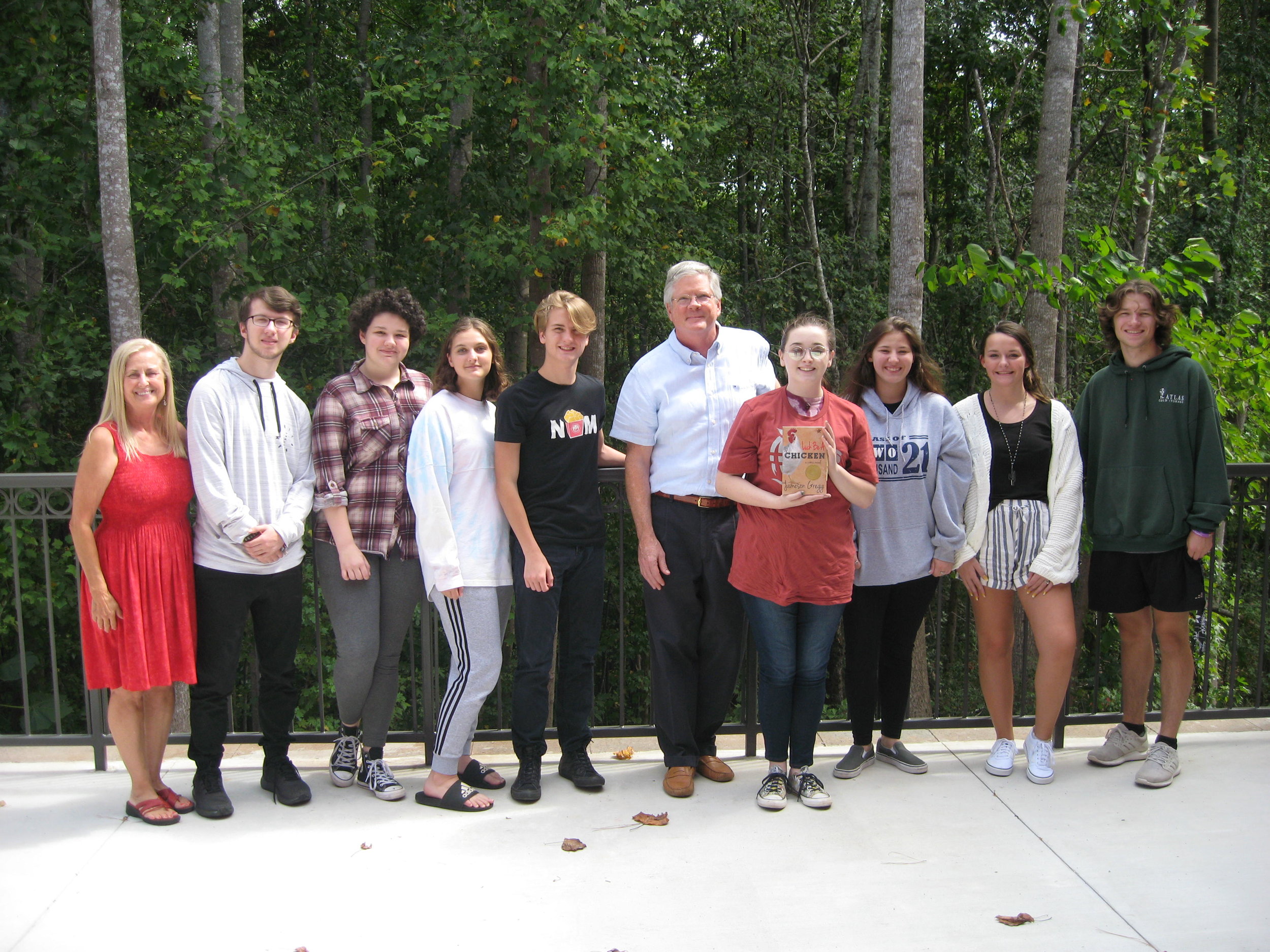 Jameson Gregg, a lawyer for the first half of his career, came to his senses, hung up his wingtips, and got busy writing humor. His first book, Luck Be A Chicken: a comic novel, won for him Georgia Author of the Year in 2015.